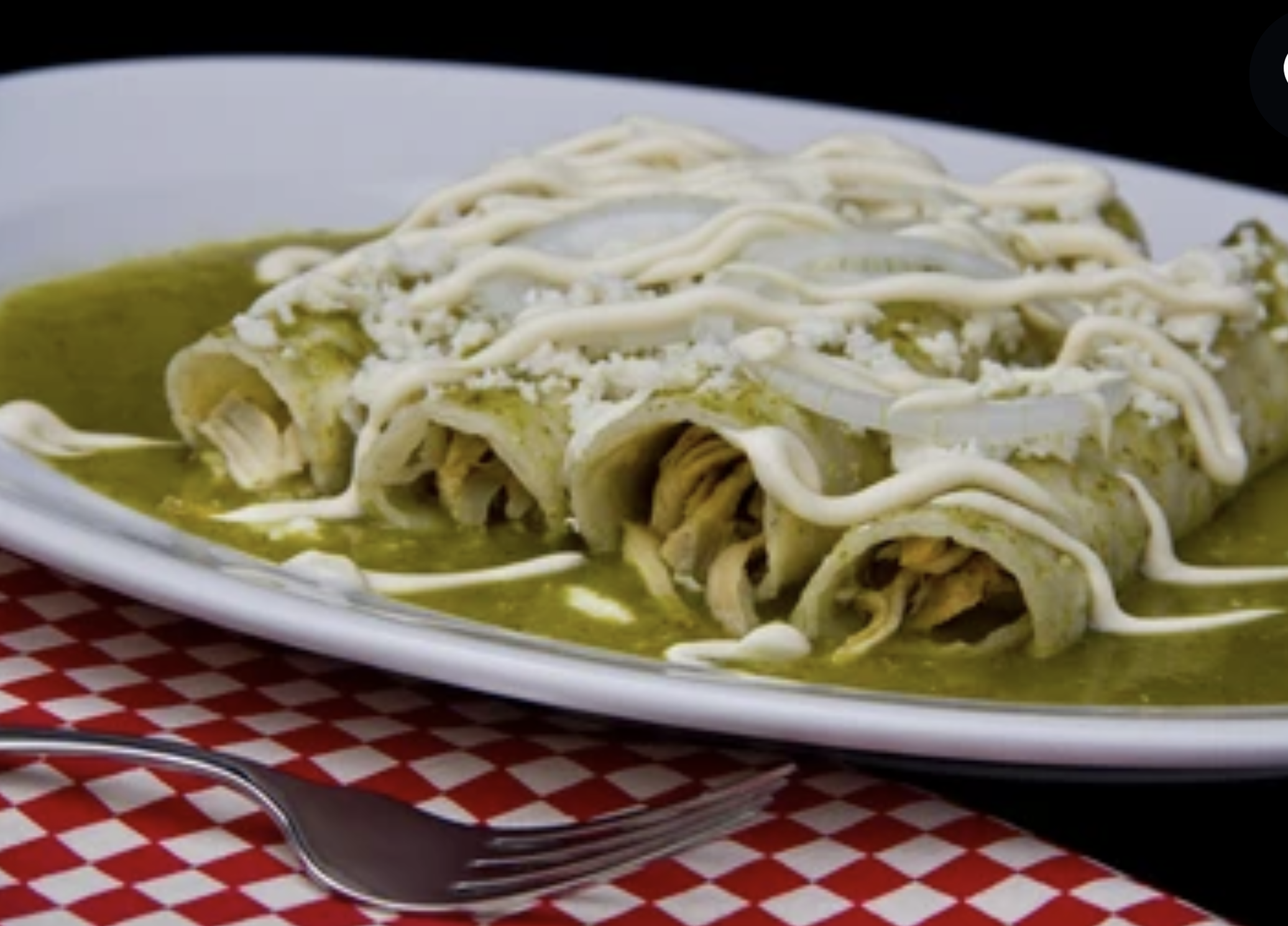 This recipe is the perfect alternative to taco Tuesday – but you can have these enchiladas everyday! Try out this recipe with our Simply Pure Corn oil for an authentic taste!
INGREDIENTS
4 tablespoons Simply Pure Corn oil
2 cooked chicken breasts, shredded
1 onion, diced
1 green bell pepper, diced
1 ½ cloves garlic, chopped
1 tablespoon chili powder
1 tablespoon dried parsley
1 teaspoon dried oregano
½ teaspoon salt
½ teaspoon ground black pepper
12 8-inch Corn tortillas
2 cups enchilada sauce
2 cup shredded Monterey Jack cheese
DIRECTIONS

1. Preheat the oven to 350 degrees F (175 degrees C).
2. Heat Simply Pure Corn oil in a skillet over medium heat. Cook and stir chicken, onion, green bell pepper, garlic, half the enchilada sauce and 1 cup Monterey Jack cheese in hot oil until cheese melts, about 5 minutes.
3. Stir in chili powder, parsley, oregano, salt, and black pepper.
4. Warm tortillas in microwave for 30 seconds, covered in a wet towel.
5. Combine 2 tablespoons of Simply Pure Corn oil and 2 tablespoons of Enchilada sauce in a pan to keep warm.
6. Roll tortillas in sauce mixture before dividing mixture evenly onto tortillas, roll tortillas around filling, and arrange them in a baking dish.
7. Cover with enchilada sauce and remaining 1 cup Monterey Jack cheese.
8. Bake in the preheated oven until cheese melts and begins to brown, about 15 minutes.