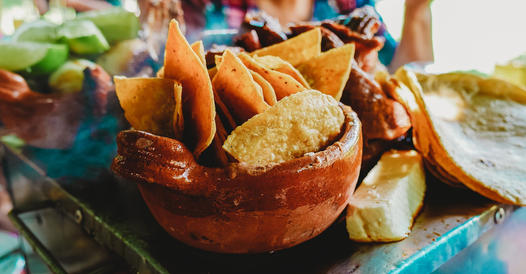 Impress all your chips and salsa enthusiasts with this super simple guide to making the best homemade tortilla chips! Try out this recipe with our CMC Tortilla Fry Oil for perfect tortillas every time!
INGREDIENTS
White or Yellow Corn Tortillas
1 quart of CMC Tortilla Fry Blend
Salt

Lime (optional)
DIRECTIONS

1. Cut corn tortillas into 6 triangles.
2. Heat CMC Tortilla Fry Blend to 350°F.
3. Drop the tortilla triangles into the oil and cook until crisp and golden brown.
4. Drain on paper towels and sprinkle with salt and a squeeze of lime juice.