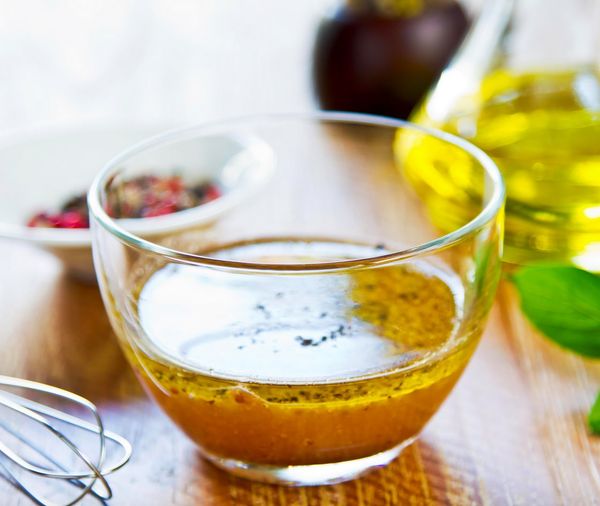 Why buy dressing when you can make your own! This super simple recipe will make any salad more exciting! Try out this recipe with our Summerfield White Vinegar for the perfect pickling experience!
INGREDIENTS
3/4 cup Simply Pure Olive Oil
1/4 cup Summerfield White Vinegar
1 tsp garlic powder
1 tsp dried oregano
1 tsp dried basil
1/2 tsp onion powder
1/2 tsp crushed red pepper
3/4 tsp salt
1/2 tsp pepper
1 tsp lemon juice
DIRECTIONS

1. Add all ingredients to a jar, place the lid on the jar, and give it a good shake!
2. Just like with all vinegar based dressing you'll need to shake it up again before pouring to eliminate separation.
3. Enjoy the easiest salad dressing you'll ever make!