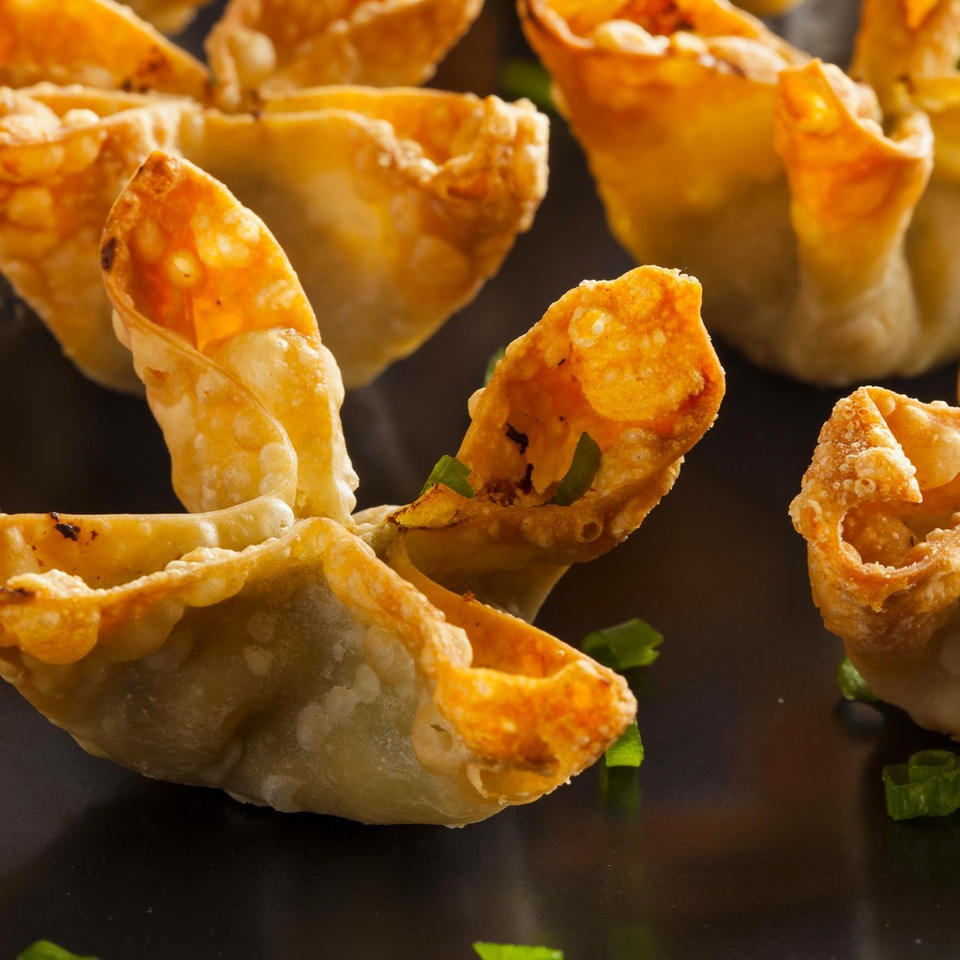 These herb and cream cheese puffs are so good we had to make a double batch, and so will you! Try out this recipe with our Simply Pure Vegetable oil for the perfect frying experience!
INGREDIENTS
8 ounces (225g) cream cheese softened
2 tablespoons green onions thinly sliced
½ teaspoon garlic powder
16 wonton wrappers
1 quart Simply Pure Vegetable oil for frying
DIRECTIONS

1. To make the filling, in a bowl mix the softened cream cheese with sliced green onion and garlic powder. Mix until well combined and creamy (about 1 minute).
2. To fill the wontons, add 1 tablespoon of the cream cheese mixture to the center of the wonton wrapper. With your fingers wet the corners of the wonton wrapper, then push the edges of the wonton wrapper together in the center and pinch to seal. Make sure that the wontons are sealed very well.
3. To fry, start with the driest wontons as they are the ones that you made first.
4. Heat Simply Pure Vegetable oil to 350°F/180°C. Drop the wontons in hot oil, and fry in batches for just 3 minutes and golden brown moving them around so they fry evenly.