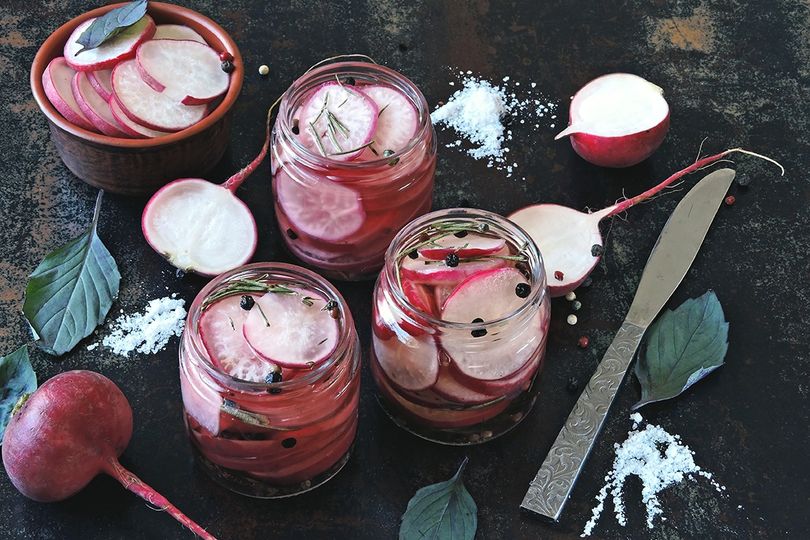 Our tangy pickled radish is literally the perfect topping for every taco! They're even great on their own! They're easily customizable with different spices and seasonings. These are ready in minutes, but the flavor only gets better overnight. Try out this recipe with our Summerfield White Vinegar for the perfect pickling experience!
INGREDIENTS
10 radishes, thinly sliced
⅔ cup Summerfield White Vinegar
⅓ cup water
1 tablespoon white sugar
1 teaspoon salt
½ teaspoon cumin seed
½ teaspoon black peppercorns
DIRECTIONS
1. Place radish slices into a pint-sized jar with a lid.
2. Heat Summerfield White Vinegar and water in a small non-reactive saucepan over medium heat
3. Whisk in sugar and salt until just dissolved.

4. Remove from heat and add cumin seeds, and black peppercorns.

5. Let cool slightly for 5 to 10 minutes.
6. Pour liquid over radishes till completely covered.
7. Let cool to room temperature, then refrigerate overnight.